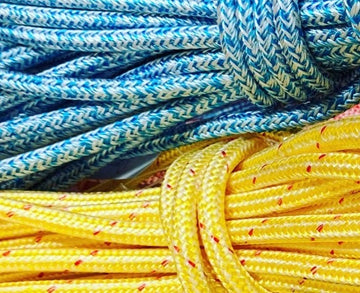 We want to thank our sailing customers for their support. They have made it possible for us to change our name to Lanex Yachting USA. Our Czech parent company has noticed our growth in the sailing market. The factory where your sailing cordage is made is in the far Eastern part of the Czech Republic in Bolatice; closer to Krakow, Poland that Prague. 
This small town of 5000 people is welcoming refugees fleeing the Ukraine. Most of these refugees are women with small children. They are eager to work to provide a better life for themselves and their children. 
Lanex is creating job opportunities for these brave women.
While the Ukrainian war has left many of us feeling a bit helpless. Sometimes we feel too far away to assist in any way.  Your continued purchases of Lanex Yachting Ropes helps our cordage business. More importantly it supports change in Eastern Czech Republic.
We thank you again for your purchases.
And pray for peace in all corners of the world.
🇨🇿🇺🇦🇺🇸