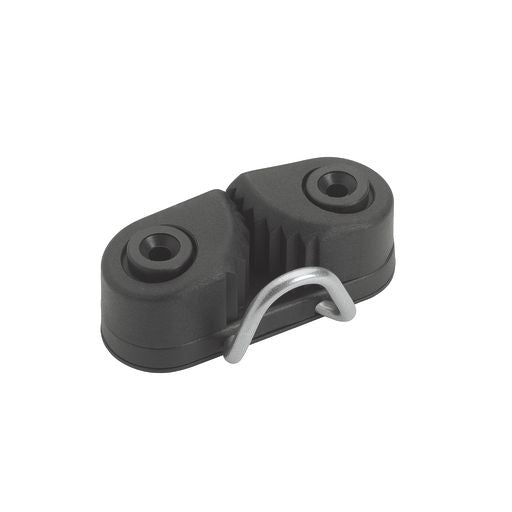 Barton Marine Maxi 'K' Cam Cleat w/Front Fairlead
Barton Marine Maxi 'K' Cam Cleat with Front Fairlead

Manufactured from a composite Kevlar/Zytal material.  This advanced material offers performance advantages over carbon fiber and conventional glass-reinforced resins.
'K' cams are very strong, lightweight and have excellent wear-resistance.  A progressive tooth design ensures maximum holding power on all types of line, whilst maintaining minimum wear to both cam and line.
Included is a Stainless Steel fairlead for the front of the "K" Cam Cleat.
`K´ cam cleats are supplied as cleat only.  Separate accessories in Grey, Green, Red or Yellow where appropriate, to allow color coordination for port, starboard or different function.

Technical Specifications:

Maximum Rope Diameter -  3/8" to 9/16" (10 to14mm)
Fastening Center - 1.97" (50mm)
Holding Power - 573lbs. (260kg)
Weight- .11lbs. (50g) 
Barton Part Number 70301
*Sold as an Individual
×
Barton Marine Maxi 'K' Cam Cleat w/Front Fairlead