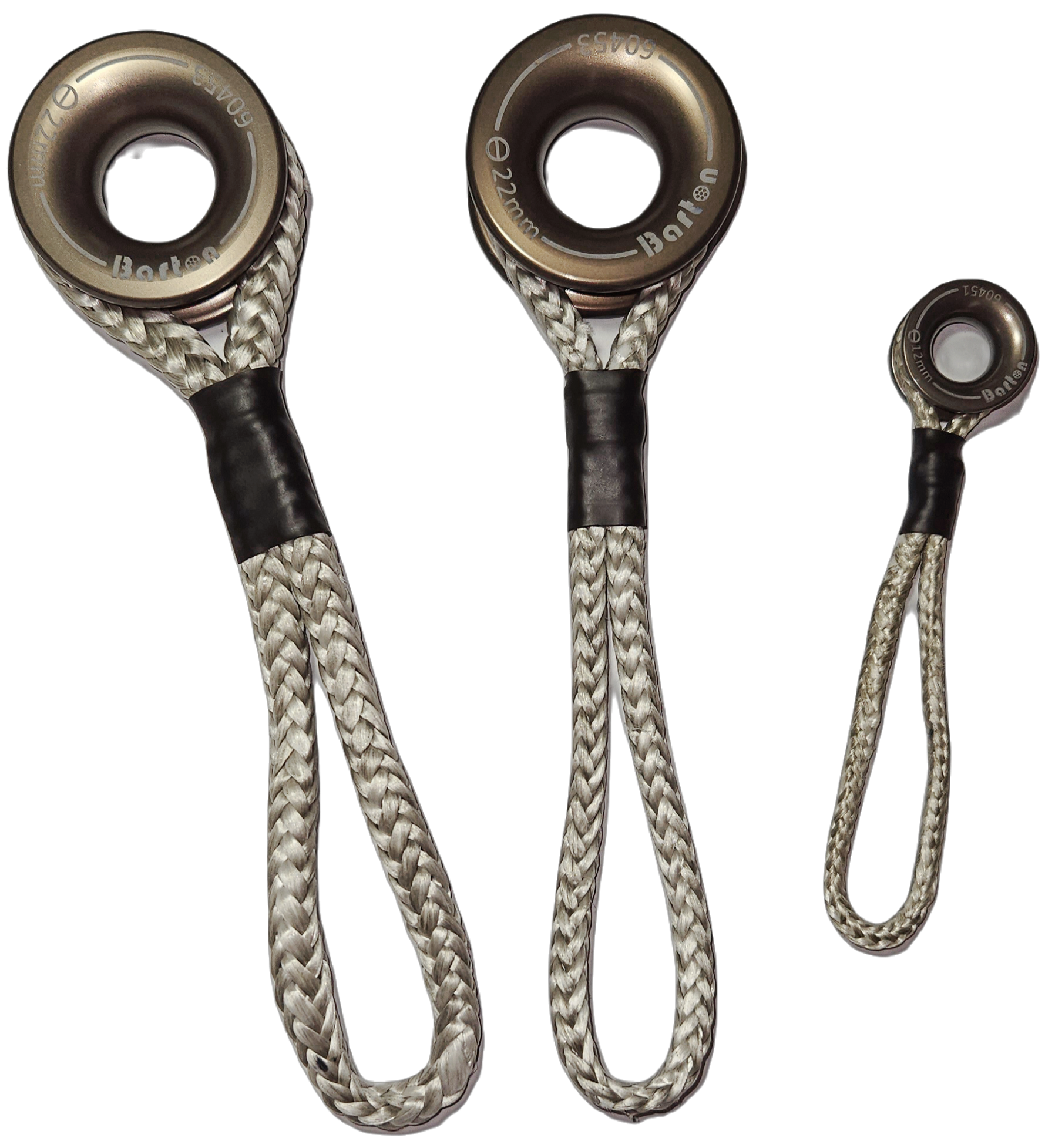 Barton Marine Low Friction Ring w/Nexsteel HMPE Loop
Barton Marine Low Friction Ring with Nexsteel Loop 

The Barton high load eye with loop can be used in various applications on board including barber hauler, preventers, twinge, mast base block tidies, emergency blocks, occasional blocks and toe rail blocks etc.
The high load eye combined with the Nexsteel loop gives you a fast, efficient, simple and extremely strong solution for changing the direction of any line.  The hard anodized aluminum eye is designed to have very good wear resistant properties with low friction, which combined with the high strength Nexsteel loop gives you exceptional low weight to very high performance & load ratio.
The high load eye is designed and manufactured with anodized aluminum to maximize the strength and efficiency of the ring.  These high load eyes HV500 hard anodizing and the profile of the curved surfaces, these have been developed to keep friction as low as possible.  
Technical Specification
| | | | | | | |
| --- | --- | --- | --- | --- | --- | --- |
|  Description | Part No. | Rope Size | Length | SWL | Weight oz | Nexsteel Dia |
| Friction Ring (12mm) w/ Loop  | 60460 | 12mm | 3 3/4" | 450 lbs | .4 oz | 3mm |
| Friction Ring (22mm) w/ Loop  | 60461 | 20mm | 5 3/4" | 1835 lbs | 3.2 oz | 5mm |
| Friction Ring (22mm) w/ Loop  | 60462 | 20mm | 5 3/4" | 3520 lbs | 5.3 oz | 6mm |
*Sold as an Individual
×
Barton Marine Low Friction Ring w/Nexsteel HMPE Loop