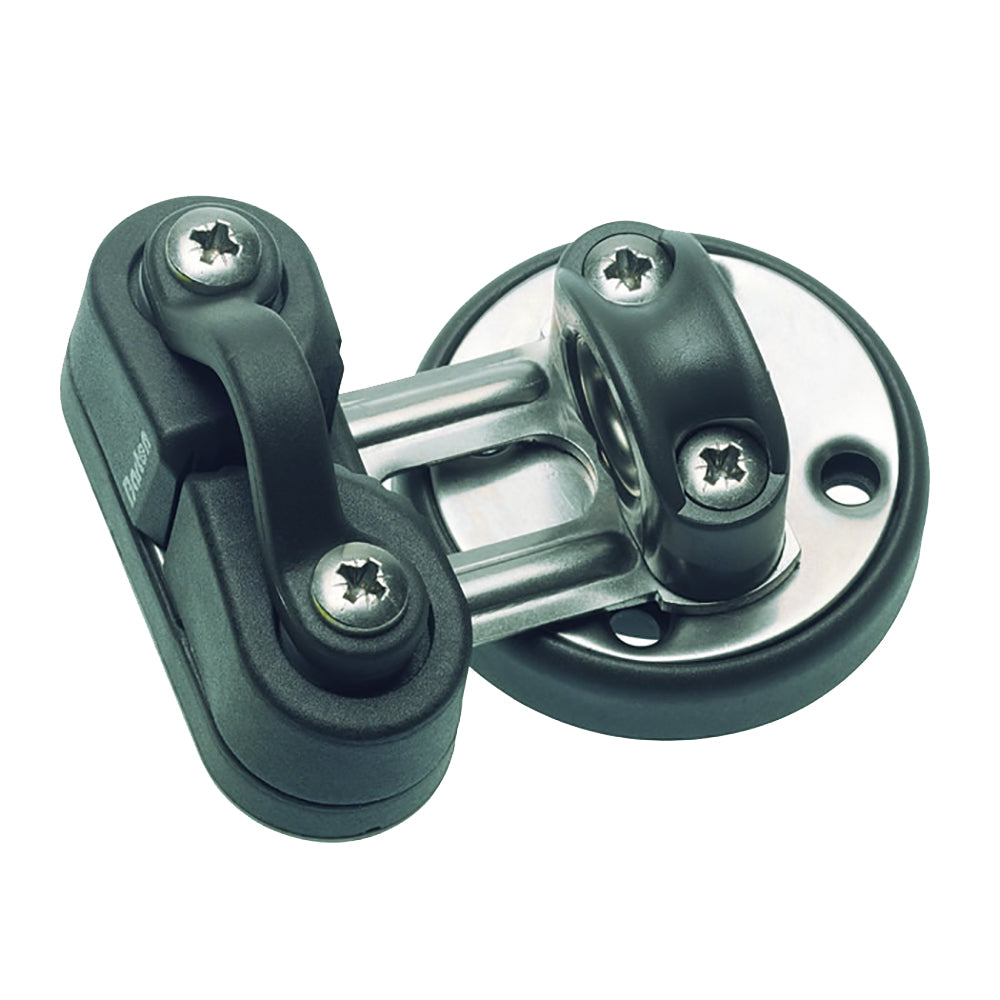 Barton Marine Swivel Bullseye w/cam
Swivel bullseye w/cam

Swivel bullseye accepts lines up to 12mm Ø and features a stainless steel insert and `K´ cam cleat with top fairlead.
We have taken a Barton favorite and brought it right up to date. Featuring a newly designed swivel and profiled swivel arm, the Swivel Bullseye is now fitted with a unitary bullseye leading to a Kevlar K Cam and top fairlead.

Lighter than its predecessor and rotates even more easily.  It's ideal for lines up to .5" (12mm) where adjustability from any angle is required.
Barton Part Number 42601
*Sold as an Individual
×
Barton Marine Swivel Bullseye w/cam