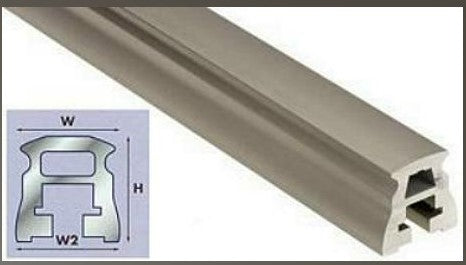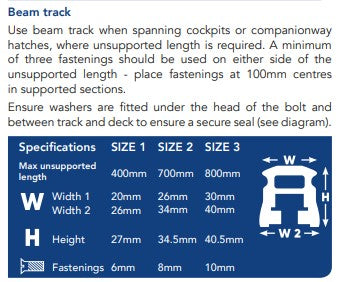 Barton Marine Size 3 - Beam Track 5.9' (1.8M)
Barton Marine Size 3 - Beam Track 5.9' (1.8M)
Lightweight hollowed Aluminum track that retains high load capacity.
The Grey anodized finish is extremely durable and adds to the friction-free efficient performance of these products.
Use beam track when spanning cockpits or companionway hatches, where unsupported length is required.  A minimum of three (3) fastenings should be used on either side of the unsupported length - place fastenings at 3.94" (100mm) centers in supported sections.
Technical Specifications - 

Width 1 - 1.18" (30mm)
Width 2 - 1.57" (40mm)
Height - 1.59" (40.5mm)
Length - 5.9' (1.8M)
Barton Part Number 30033
*Sold as an Individual 
×
Barton Marine Size 3 - Beam Track 5.9' (1.8M)