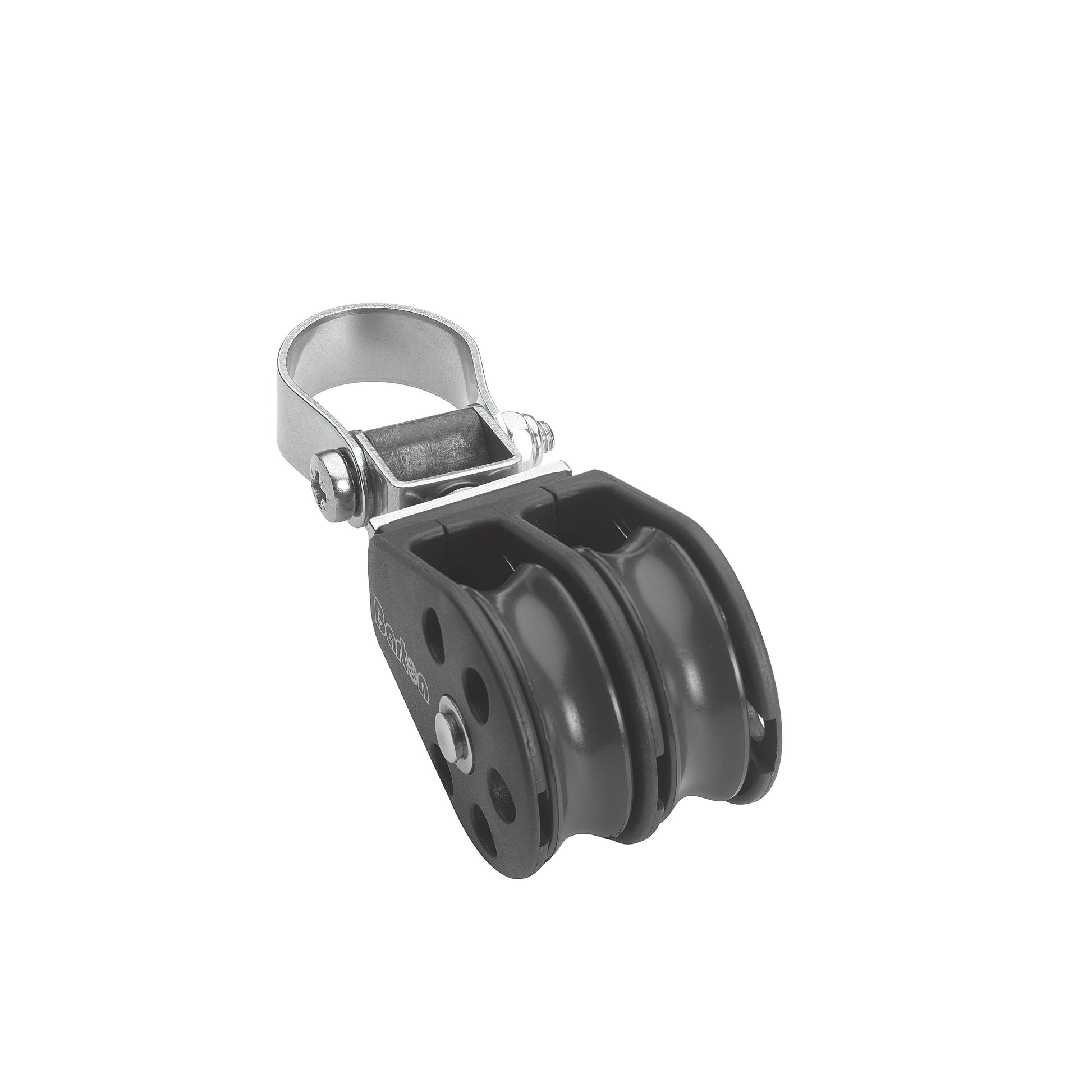 Barton Marine Size 2 - Double Stanchion Lead w/Removable Sheaves
Barton Marine Size 2 - Double Stanchion Lead with Removable Sheaves
The 1.38" (35mm) sheave Size 2 block range provides high performance and load values in a variety of assemblies.  The range has an internal Stainless Steel frame and precision components with plain or ball bearing sheave options.
Ideal for continuous line furling systems as the sheaves can be removed to allow the line to be installed without the need to splice on board.  The sheaves are retained with a Stainless Steel clevis pin and split ring.
The lightweight design makes this range perfect for a multitude of uses on every yacht.
Technical Specifications:
Sheave Size - 1.38" (35mm)
Fits stanchion tubes up to - 1" (26mm)
Max Rope Diameter - 5/16" (8mm)
Safe Working Load - 815 lb. (370 kg) 
Breaking Load - 1,631 lb. (740 kg) 
Length - 3.74" (95mm)
Barton Part Number N02290R
*Sold as an Individual 
×
Barton Marine Size 2 - Double Stanchion Lead w/Removable Sheaves