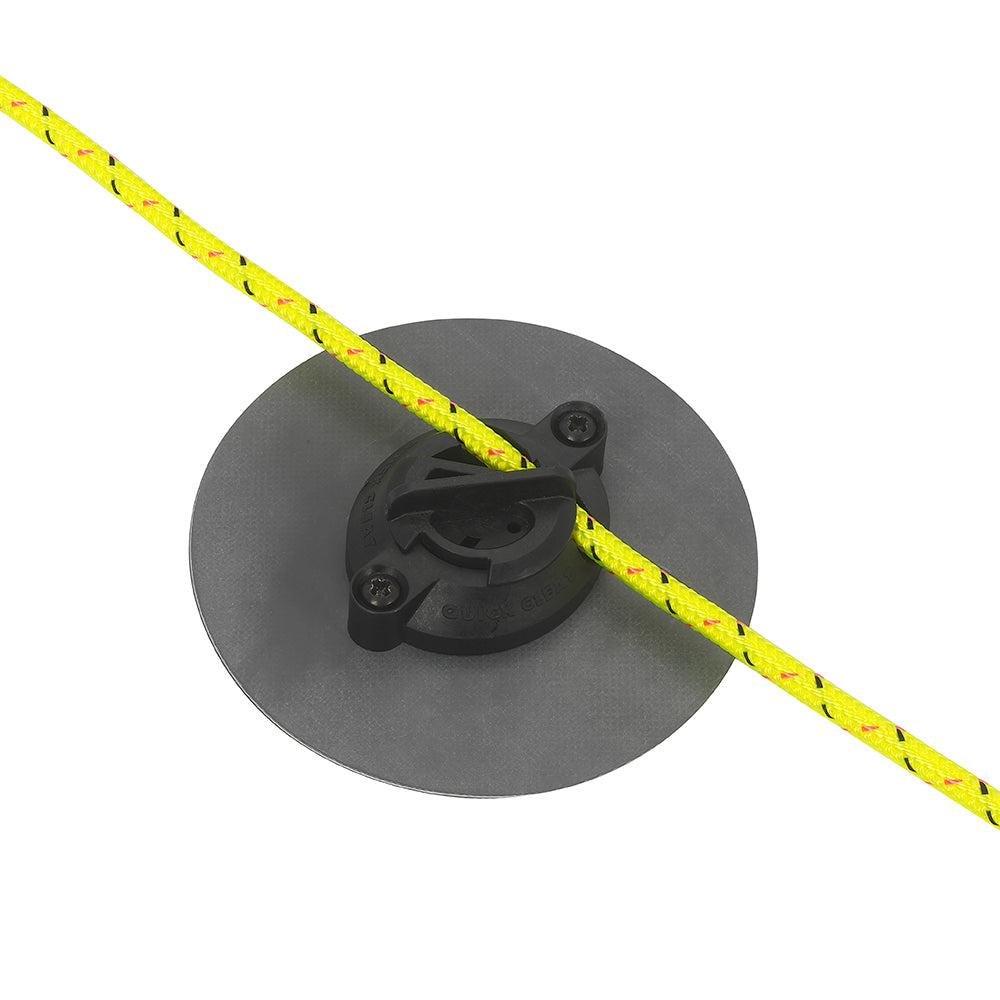 Barton Marine Quick Cleat - On a Patch f/Inflatables - 1/4" (6mm) - Black
Quick Cleat - On a Patch for Inflatables - 1/4" (6mm) Black
The Barton Marine Quick Cleat range is perfect for novices and seasoned mariners and takes the place of tying and releasing knots. 
The perfect solution for securing ropes onto inflatables, featuring a Quick Cleat mounted onto a Hypalon ™patch. The unit can be glued into position and has a working load of 66 lb. (30 kg.)
Ideal for RIBs, paddleboards and inflatable Kayaks where an easy, quick and simple solution is required for rapid tying of ropes horizontally or vertically.
Quick Cleats are easy to use.  Simply rotate the lever on top of the cleat, insert the line and release the lever which secures the rope.  Quick Cleats are designed to alter rope tension in one direction but grip the rope firmly and securely in the other. 
Securely hold fenders, tender and painter lines, Ribs, buckets, boat gear and equipment, covers, trampolines and water toys of all kinds.
Features:
Dupont Zytel nylon construction fitted on a Hypalon pad
Multi-weather adhesive tested up to 113° F (45° C)
Technical Specifications:
Material - Zytel nylon
Working Load - 66 lb. (30 kg)
Maximum Rope Diameter - 1/4" (6mm)
Height - 1-1/16" (2.7cm)
Weight - 2.3 oz (65 g)
Barton Part Number 60021
*Sold as an Individual 
×
Barton Marine Quick Cleat - On a Patch f/Inflatables - 1/4" (6mm) - Black