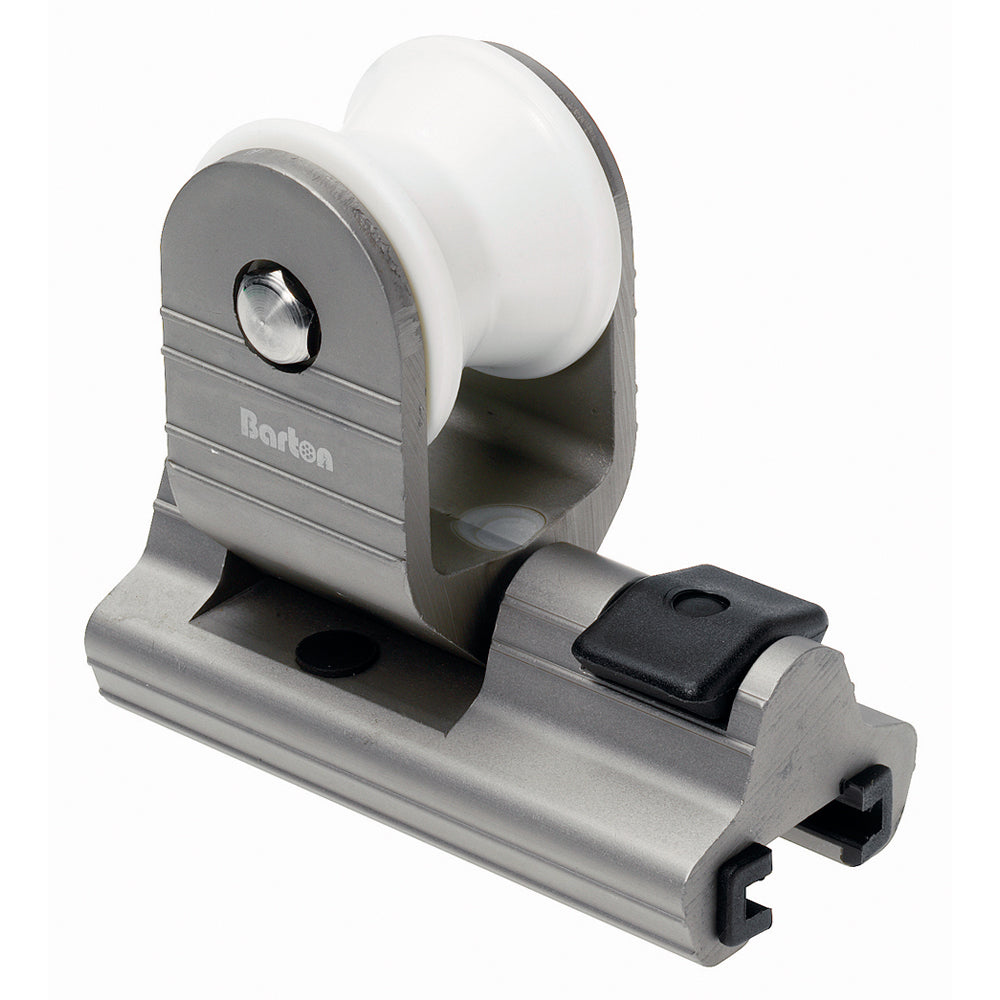 Barton Marine Genoa Car f/1.26" (32mm) T Track
Barton Marine Genoa Car for 1.26" (32mm) T Track
A popular range of genoa cars and sliders designed to run on 1.26" (32mm) T track.   All are manufactured from high quality marine grade Aluminum with unique Grey anodized finish for added protection.
All cars and sliders have molded Nylon inserts to ensure free, smooth running under load and prevent damage to finish or potential corrosion.   All genoa cars in this range are available in a heavy duty version for larger craft or for larger load applications.
Cars and sliders are compatible with most makes of 'T' track.
Features -
Grey anodized finish. 
Stainless Steel plunger stops with positive action.
Molded Nylon slide inserts ensure free running.
Large, easy grip plunger knobs. 
Technical Specifications - 
Length - 4.3" (109mm)
Width - 2.05" (52mm)
Height - 4.02" (102mm)
Sheave - 1.97" (50mm)
Sheave Type - Plain
Maximum Rope Diameter - 5/8" (16mm) x 2
Break Load - 7,231lbs. (3,280kg)
Safe Working Load - 3,616lbs. (1,640kg)
Barton Part Number 32200
*Sold as an Individual
×
Barton Marine Genoa Car f/1.26" (32mm) T Track