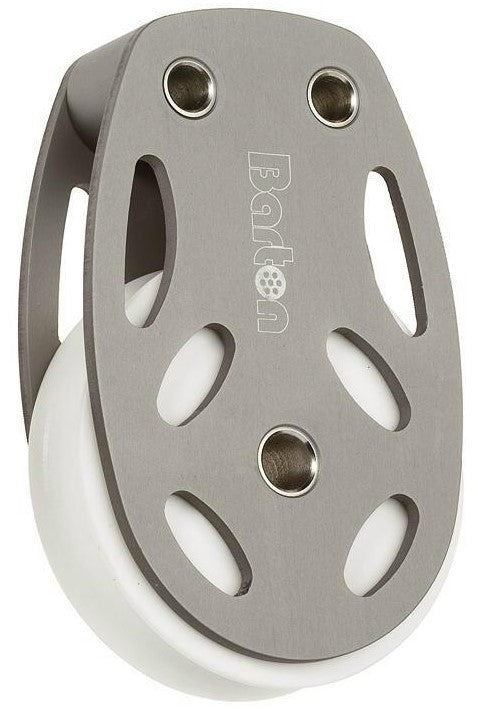 Barton Marine Foot Block - 1.97" (50mm) Sheave
Barton Marine Foot Block - 1.97" (50mm) Sheave
Manufactured from marine grade Aluminum and Grey anodized for high UV stability and durability.
Features - 
Sheaves are precision turned from solid 'Ertalyte' bar.
Running on a large diameter center bearing for easy running under high loads.
Through-bolt mounting also means that these blocks can easily be stacked to achieve double block capabilities.
Hollow Stainless Steel rivets allow for through-bolt fastening, giving added strength.
Technical Specifications - 
Sheave size - 1.97" (50mm)
Sheave width - .59" (15mm)
Maximum rope diameter - 1/2" (12mm)
SWL - 1,102lbs. (500kg)
Length - 3.11" (79mm)
Barton Part Number 82995
*Sold as an Individual 
×
Barton Marine Foot Block - 1.97" (50mm) Sheave